Citrine Birthstone
Description: Citrine is one of the birthstones representing November. This hard and durable mineral crystal is becoming one of the most popular modern birthstones. As well as being durable, its colors are easy to wear, making it a popular modern option.
Color: Citrine comes in earthy colors including orange and yellow, which can bring a hint of brown.
Meaning:
• Citrine is considered to be a protective birthstone and provide healing.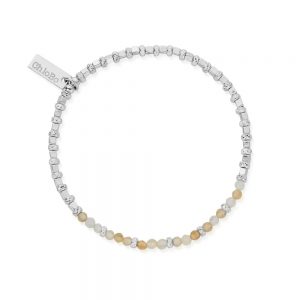 Topaz Birthstone
Description: Topaz is one of the birthstones representing November. Topaz was the first and original birthstone for the month of November. Topaz measures 8 on the Mohs scale of 8 and therefore is very durable. It's perfect for jewellery as it's a sparkly gemstone.
Color: Topaz can be colorless but it is also available in a wide range of colors including yellow, blue and more.
Meaning: Topaz is considered to bring wealth as its yellow color is associated with gold.
Tourmaline & opal: We have a range of Topaz pendants, earrings, bracelets and more. Browse our birthstone jewellery collection now.