Thoughtful Gifts for Your Groomsmen
The leadup to your wedding is more often than not stressful, from choosing venues, dresses, wedding rings and more, to coordinating people. There is much to do. Your Groomsmen and Best Man are often there to lighten the load. Helping out with last minute details and of course organising the all important Stag Party. Therefore it is important to show your thanks. And what better way to do this than with a thoughtful gift from Fallers.
Known for our extensive range of men's jewellery, we also have a range of unique and meaningful gifts for men. From perfect personalised gifts to precious keepsakes, we have gifts that will remind these guys of your Wedding Day for years to come. Catering for all budgets and tastes we have something for every man.
Take the effort of this task by following our guide to the top 10 Groomsman/Best Man/Father of the Bride gifts for your big day!
Groomsmen Cufflinks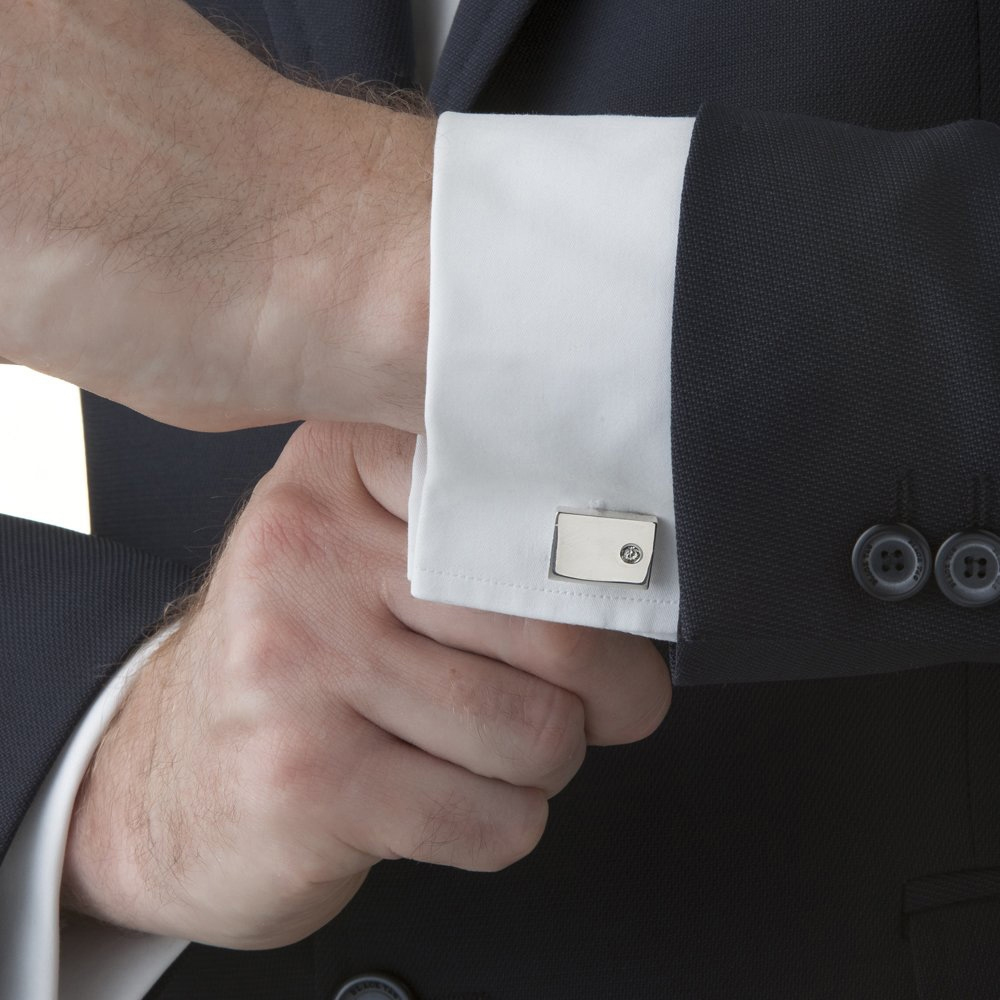 Cufflinks remain the most popular choice of gift for Groomsmen. They can be worn on the wedding day and come in a range of different prices depending on your budget. From traditional Claddagh cufflinks to stylish Newbridge Silverware, there is a pair to suit all tastes. With an option for personalisation, you can engrave the wedding date or initials to create a precious memento of your wedding day. With engravable Newbridge Silverware cufflinks starting at just €45.00.
For those of you with a little more to spend, the Heraldic jewellery make the perfect gift for Family members. More often than not a brother is called to duty as Best Man, the Family Crest Sterling Silver Shield Cufflinks would make the most meaningful gift. Crafted from sterling silver, the cufflinks are laser inscribed with your Family Crest. These cufflinks are a gift that will last a lifetime with the potential to become a Family Heirloom.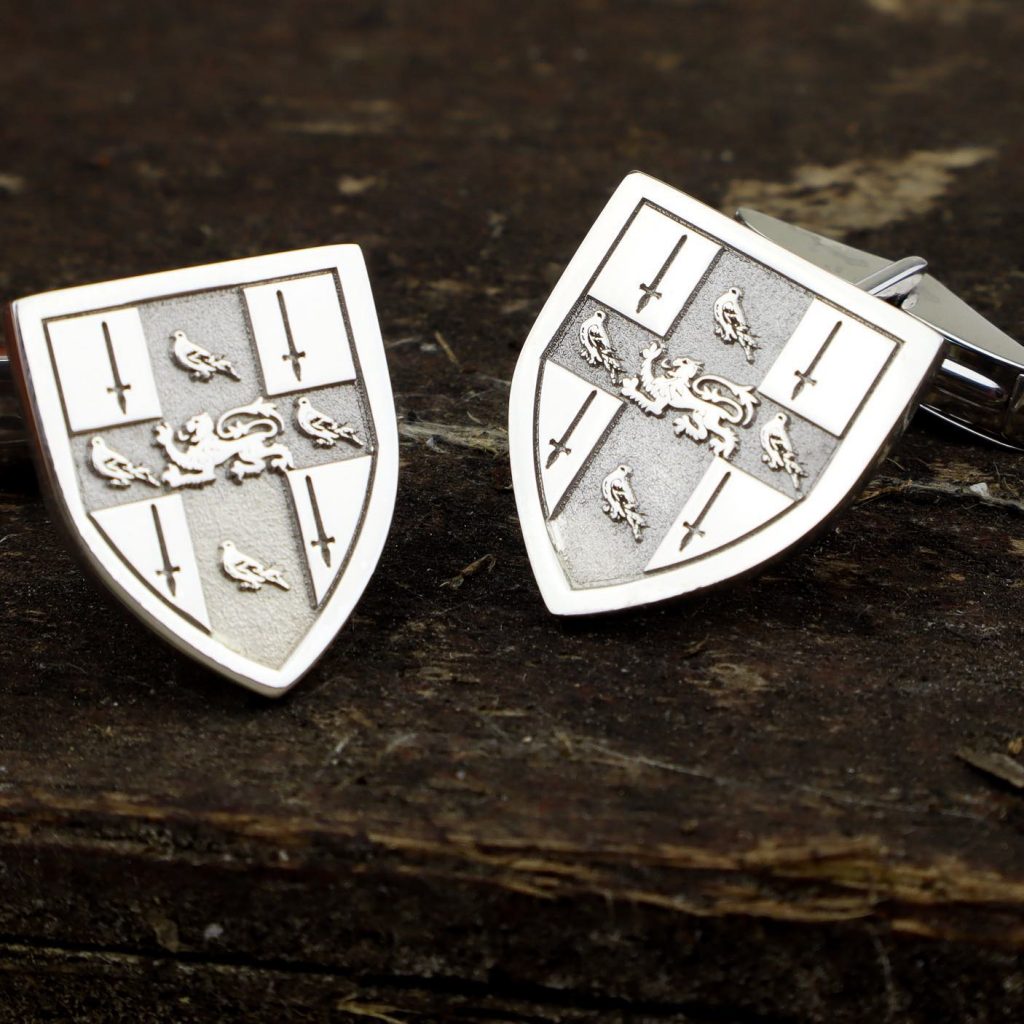 Claddagh and Celtic Cufflinks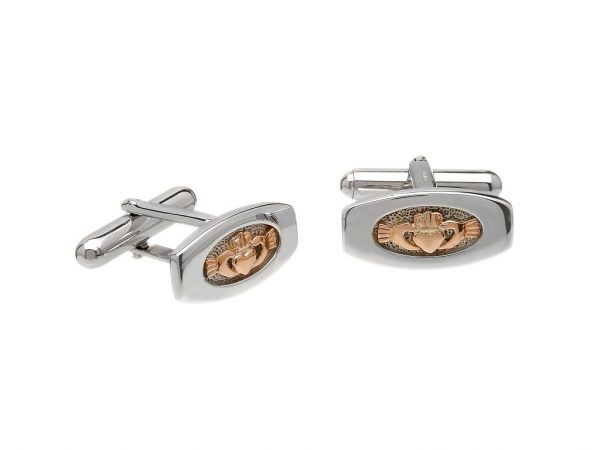 Our Claddagh cufflinks make an excellent choice for those living abroad to celebrate their Irish Heritage. A symbol of Love, Loyalty and Friendship, they are perfect token for a wedding. The House of Lor Claddagh cufflinks are made from Sterling Silver and feature a piece of rare Irish Gold.
Hipflask
A hipflask is always a great gift for the Father of the Bride, Best Man, or Groomsman. Our Newbridge Silverware Hipflask makes the perfect gift, especially for anyone who enjoys a game of golf. It includes golf tees with a pitch marker and repair. It can also be engraved with a message of thanks or the Wedding Date and Venue.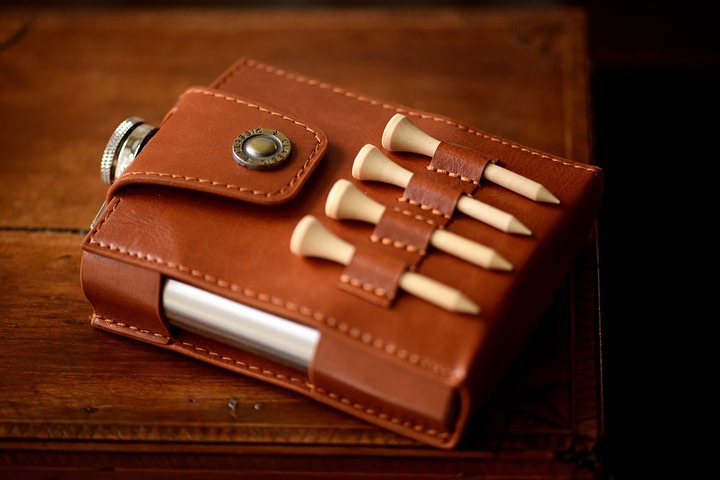 Pocket Watches
One of our most popular gifts for Groomsmen is Pocket Watches. Reasonably priced with an option for free engraving on most models, pocket watches make a great personalised gift. Engrave a short message of thanks, the Date or names to make this gift extra special. Not just for the Groomsmen,  gift  your Groom  this  classic  token as reminder of your  big  day!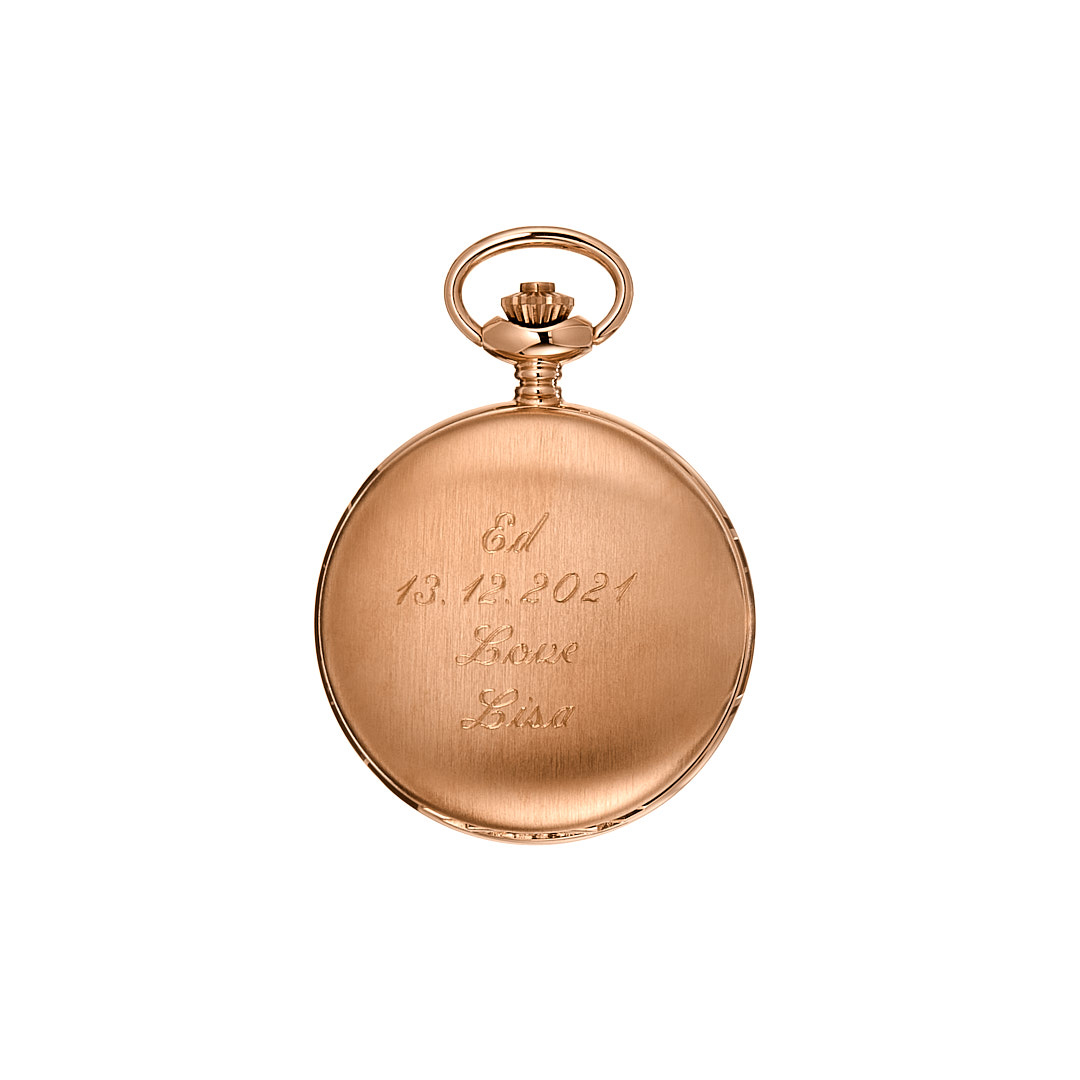 From Mechanical to Quartz Movements, the Pocket Watches range from €75 upwards. Engraving is also free on these on watches where possible.
Watches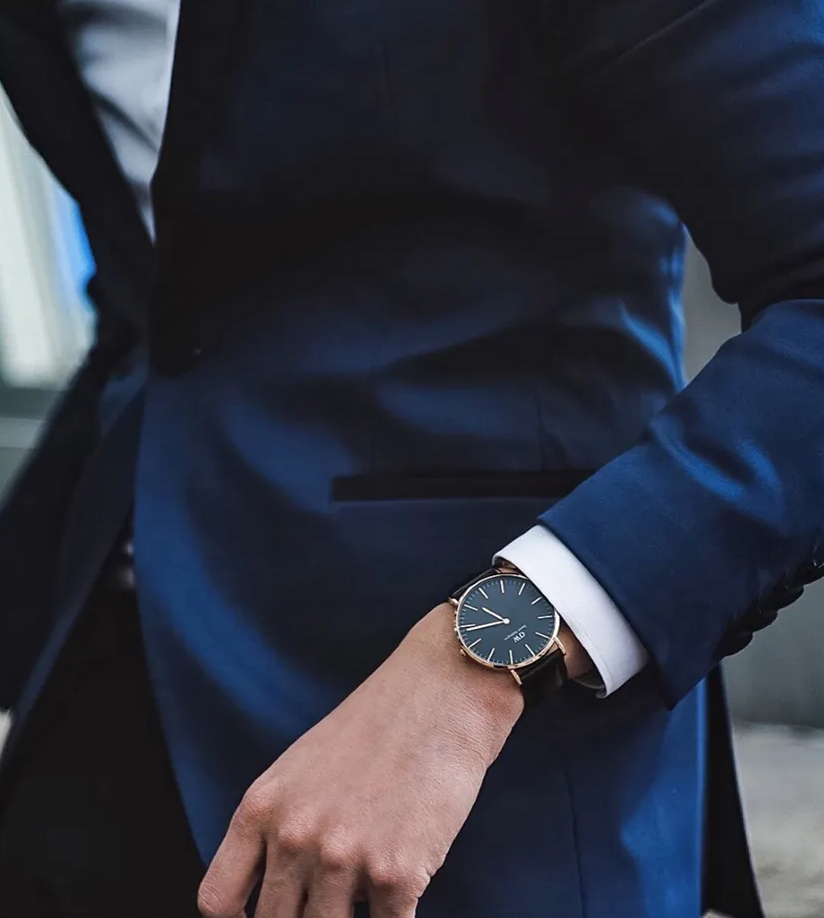 Always a popular gift for men, you are spoiled for choice with our selection of watches. Ranging from €40 upwards, we have Smart Watches, Designer Watches, Sports Watches and more. Again, with free engraving on some models. This is a gift for him that is both practical and personal.
Pens
Who doesn't need a pen? A great gift idea if you just want to give a small token of your appreciation. Again with an option to engrave some models, you can personalize this token gift for a little reminder of your Wedding Day. With prices starting at just €30, it is a great gift idea for those on a budget.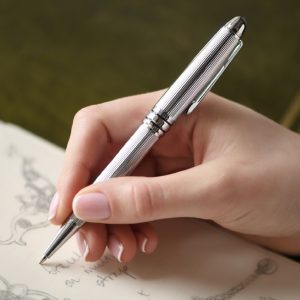 Wallets
A great gift for any occasion, the Ogon wallets  keep your money and cards super secure. A great gift to show your appreciation!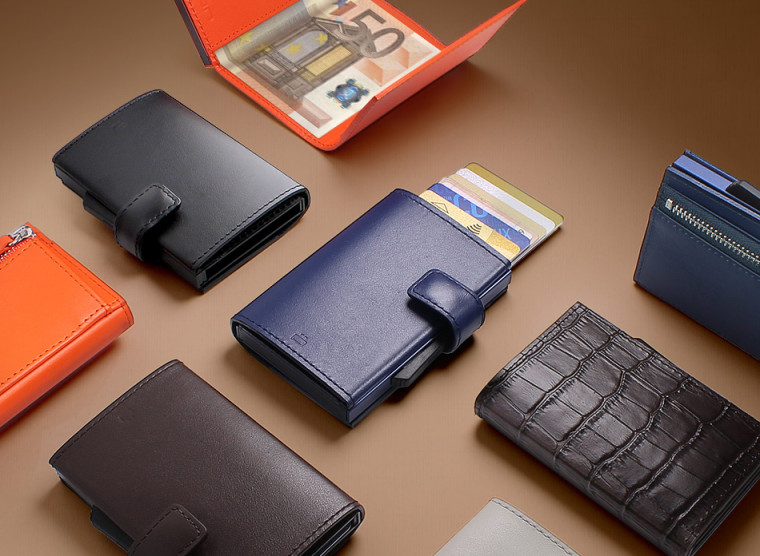 3 Tips to Consider When Buying Groomsmen Gifts
Buying the same gift. While the buying the same gift is pretty common. Sometimes it is best to give different gifts to each groomsmen. Consider their personalities, style and tastes when buying their gifts. However when gifting cufflinks, it is nice to buy the same style particularly when they are being engraved.
How much should you spend? How much you should spend is entirely up to you. However, you might want to consider the role that each Groomsman played on your Big Day. Generally speaking you would spend just a little bit more on your Best Man. After all he typically would have the biggest role out of all your groomsmen. Having said that though, it always better to focus on a thoughtful gift rather than the price.
Make it thoughtful. No matter what your budget is, you can always purchase a thoughtful gift. Consider some humour too, with a playful engraving based on a shared joke. From Cufflinks, to pocket watches, and wrist watches. There are a number of items available from Fallers online to show your sense of humour.