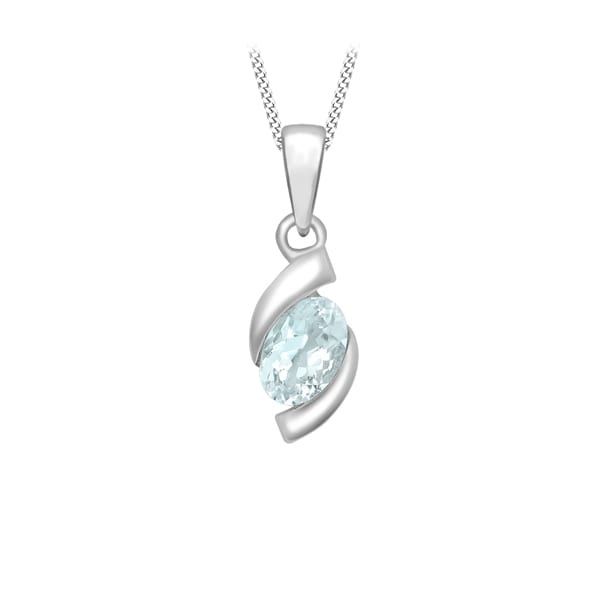 Aquamarine is the beautiful birthstone for March.  The name derives from the Latin word aqua marina (sea water), owing to its varying shades of soothing blue-green colours. One of the most popular semi precious gemstones in jewellery, it pairs most beautifully with diamonds in white gold.
March Birthstone Meaning & Symbolism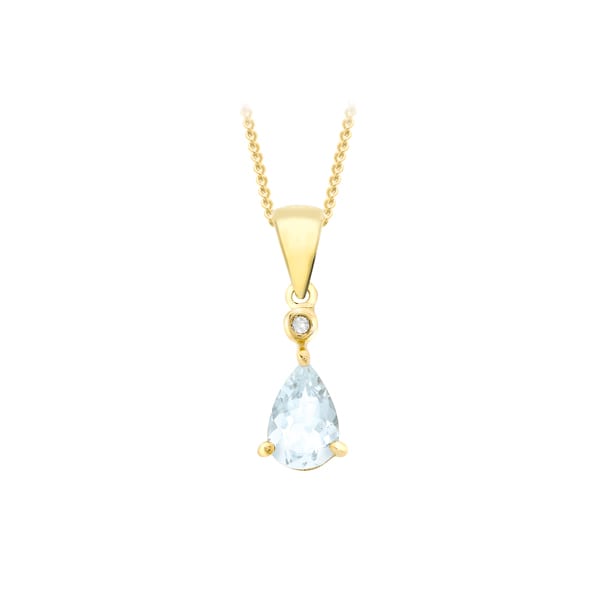 Not just a beautiful stone, Aquamarine evokes feelings of tranquility serenity, clarity and harmony. Its calming energy reduces stress and quiets the mind. Known as a Healing Stone it is an excellent choice for a gift whether you were born in March or not.
Healing Properties of Aquamarine 
A Healing Stone
Washes away stress
Cools a high temper
Clears the mind
Calms the heart
Activates inner courage
Enhances creative expression
Promotes empathy and kindness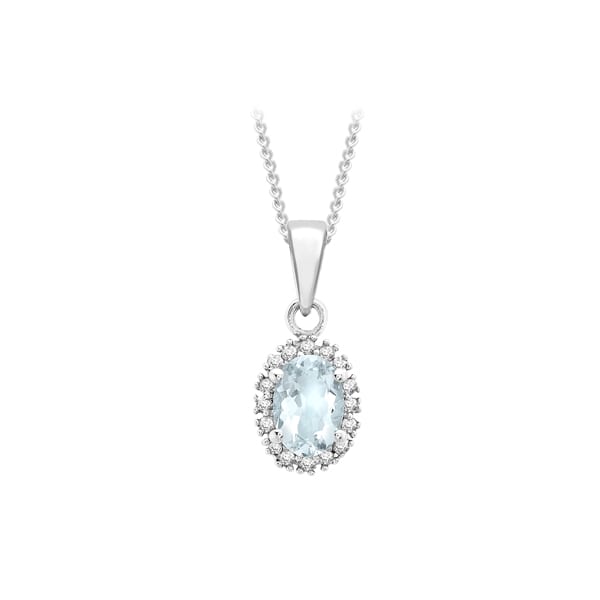 Symbols Associated with Aquamarine
Vitality
Courage
Purity
Loyalty
Hope
Truth
19th Anniversary Gift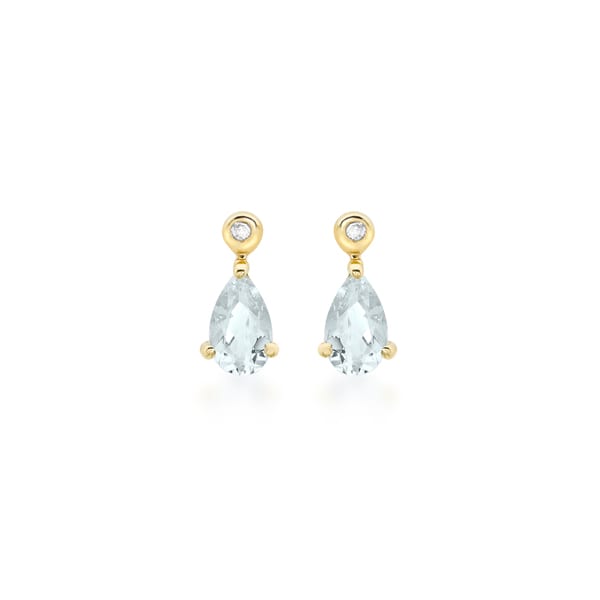 You may have already known that Aquamarine was the birthstone for March. But did you know it was also the gift traditionally given for a 19th anniversary gift?  What better way to spoil your loved one after 19 years than with this gorgeous gem stone. Discover our dedicated march birthstone jewellery or browse our full birthstone jewellery collection.
 March Birthstone Claddagh Jewellery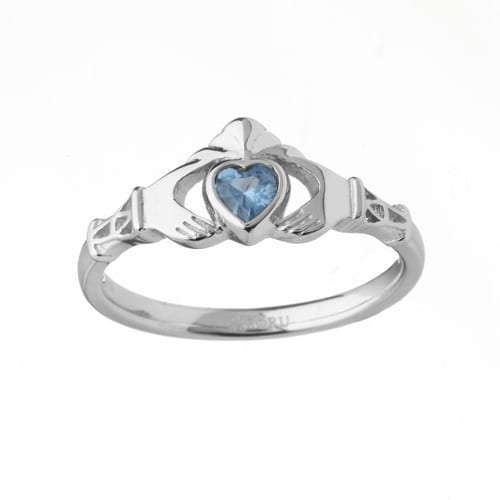 Of course we cannot speak about March Birthstone jewellery without mentioning the iconic Claddagh jewellery. Combine the Aquamarine's unique healing properties with Ireland's iconic symbol of Love, Loyalty and Friendship to give a truly meaningful birthday gift. Loved worldwide our range of Claddagh Birthstone jewellery is hand crafted in silver and gold. Featuring a collection of rings, pendants and earrings, it is always a favourite. Discover the much loved Claddagh birthstone jewellery collection from Galway.
Cleaning & Maintaining Your Aquamarine Jewellery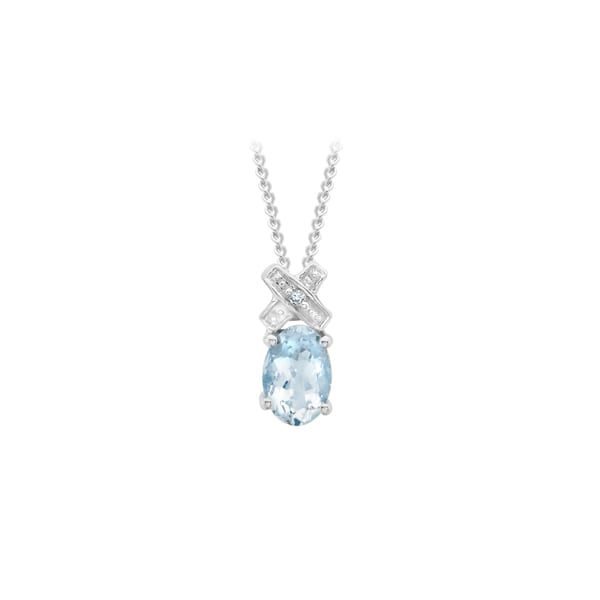 The hardness and durability of gem stones is measured on a Mohs scale. The scale is based on the relative ease of difficulty with which one mineral can be scratched by another.  It is worth noting the Mohs scale is deceptive. Diamond is measured at 10 just one number away from the corundum family. But is many times harder than the gems in the Corundum family.
Aquamarine is 7.5 – 8 on this scale. Therefore it is a durable gemstone as long as you treat it with the care and attention this stunning Gem stone deserves.
Cleaning Your Aquamarine Jewellery
The safest way to clean your Aquamarine jewellery is of course by a professional. We have all the equipment including an ultrasonic cleaner and steam cleaner to bring your Aquamarine jewellery back to its full glory. Check out our jewellery services page for more information.
Alternatively you can you can use warm soapy water and a soft bristled toothbrush to clean your jewellery.
Simply soak the jewellery in a mild dish soap for a few minutes. Then clean the jewellery with your soft toothbrush. Finish by using a soft cloth to dry completely.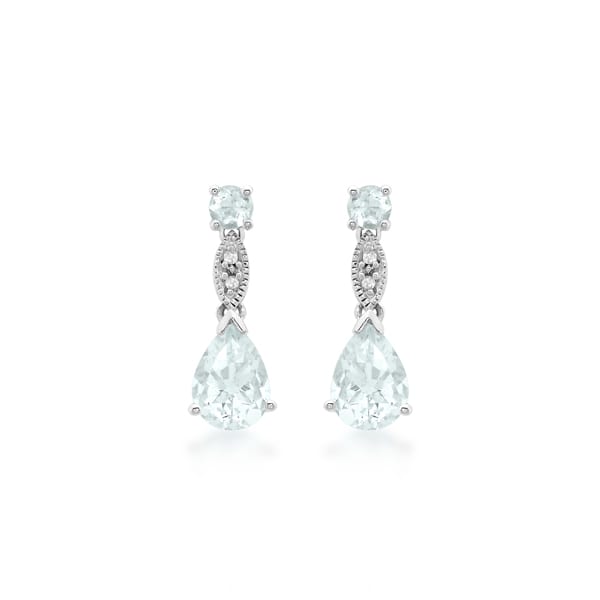 Now that we have armed you with the meaning behind this beautiful birthstone you can browse the beautiful collection online. Whether buying as a gift for yourself or a loved one this simply stunning stone is sure to impress.