What is the best month to be born in? We would say April, simply because this means Diamond is your birthstone.  Diamond in all of its sparkling glory is the world's most coveted gemstone.  A symbol of clarity and strength, the name itself comes from the Greek word 'adamas', meaning 'invincible' or 'unbreakable'. The hardest and most durable gemstone, you can be assured a piece of diamond jewellery will endure your everlasting love. While the beauty and durability of diamonds are reason enough to wear the April birthstone, this beautiful birthstone has a lot more to offer.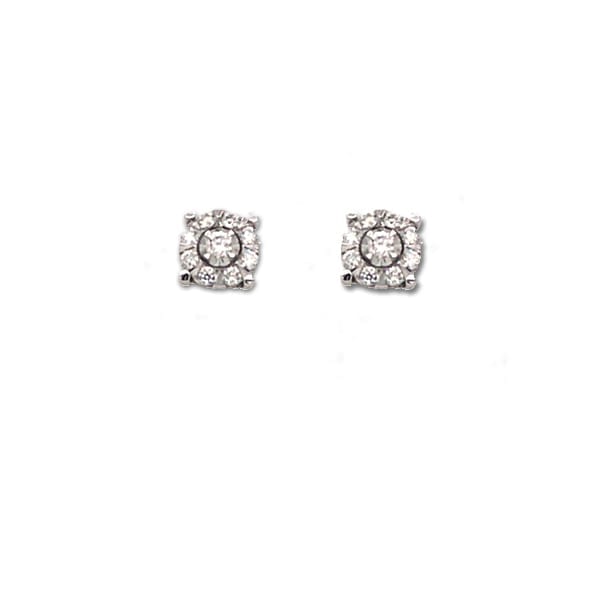 Meaning and Healing Properties of the April Birthstone
The April birthstone brings many benefits to the wearer. It provides better relationships and an increase in inner strength. Believed to also have healing properties, a diamond is said to bring clarity and balance as well as giving you a boost of energy.
Some of the symbolism around diamonds:
Fulfilling relationships
Eternal Love
Inner Strength
Abundance
Clarity
Honesty
Loyalty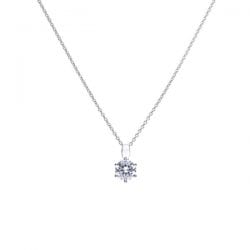 April Birthstone Jewellery
Of course diamonds may not be within your budget but not to worry, as we have a stunning range of cubic zirconia April birthstone jewellery. Cubic Zirconia is a man-made stone and due to its affordability, is extremely popular in jewellery designs.  Set in silver or gold, impress your loved one with one of our unique designs.
April Birthstone Engravable Necklace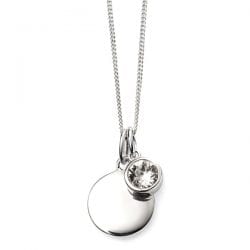 One of our bestselling pendants, this April birthstone with an engravable disc is a popular gift for all ages. Engrave the disc with a special date, name or initials to make this birthday extra special.
Diamond Kiss Pendant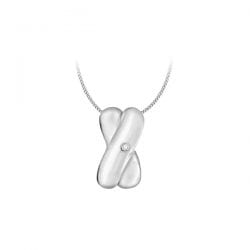 Seal your love with a kiss with this precious pendant. Made from sterling silver this pendant is set with a genuine diamond stone. Making it a truly romantic and playful gift for your loved one.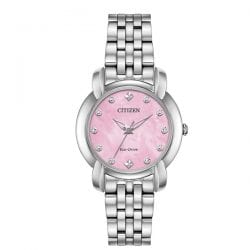 April Zodiac Jewellery
Aries and Taurus make up the Zodiac signs for those of us born in April. Why not celebrate your April born friends with a piece from our Zodiac collection.
Aries (March 21st – 19th of April)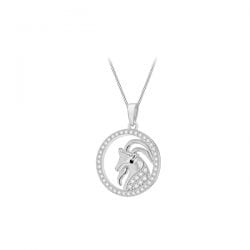 Aries is a Fire sign, represented by the Ram. Passionate, bold and ambitious. Aries signs are uncomplicated and direct in their approach. Diving headfirst into challenging situations, they are often frustrated by exhaustive details.
Taurus (20th of April – May 20th)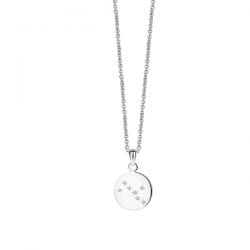 Taurus is an earth sign. Practical and grounded this zodiac sign is represented by the bull. Taureans appreciate reliability and loyalty. They also enjoy the finer things in life so when choosing a piece for jewellery for a Taurean choose with care!
60th Anniversary
For anyone celebrating a 60th anniversary Diamond is your go to gift. Accordingly anyone who has endured 60 years of marriage is certainly worthy of a diamond pendant. Our pear diamond cluster pendant would mark this occasion beautifully. Antique in style, it is both classic and timeless.