A Guide On How To Measure Your Ring Size At Home
We receive many emails from you in relation to ring sizing and how to size your finger at home. Of course the most fool proof way of doing this is to take a trip to your local
Irish jewelers
and have your finger measured by a professional. However this is not always possible or convenient to do so. And of course considering you are shopping online it is nice to do it all from the comfort of your own home. When it comes to ring sizes, the chart is the same for both men and women. The main differences in men's ring and women's rings is the width of the band. Here at
Fallers
, we typically carry men's rings in sizes 8-13.5 and women's rings in sizes 4-9.5. In this blog we hope to give you a few tips to help you on this journey, including a ring size chart, a plastic ring sizer and an international ring guide.
Ring Size Chart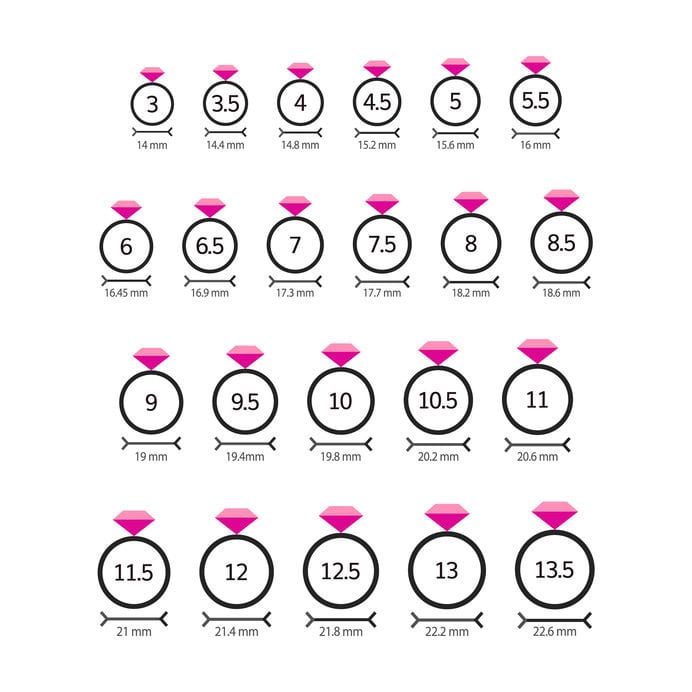 The chart above illustrates US Sizes and their corresponding diameters in millimetres. This chart is useful if you or the recipient has a ring that you can measure in this way. However it is important to note that the ring will be worn on the same finger.
International Ring Size Conversion Chart
Each country has a standard unit of measure to illustrate your ring size. In Ireland and the UK we use letters while in the US numbers are used. However this can get a little confusing when placing an order for your ring. Therefore we have created the table below for you to see your size and the equivalent depending on the country. When you order a ring from our website you will see three international sizes listed, USA/Canada, UK/Ireland and European. For example 4 / H / 46, 4 is the US/Canadian size, H the UK/Irish equivalent and 46 the European equivalent.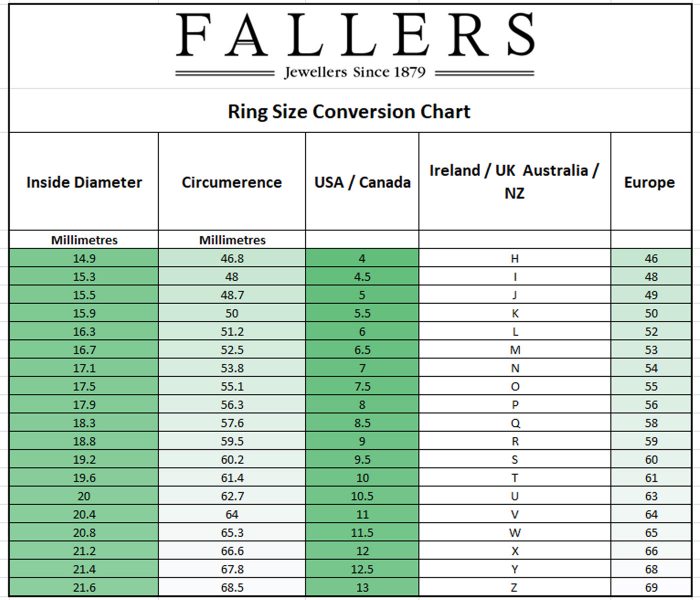 Also listed is the diameter and circumference of each size so that if you do not know your ring size, you can always use the string test.
The String Method
To measure the circumference of your finger, you will need the following items
a narrow strip of paper or a piece of string
a ruler
pen or marker
How to measure
Fold the strip of paper or sting around the finger at the base where the ring will sit, making sure that it is fairly snug but also is able to go over the knuckle as your ring would.
Mark the area where the two ends meet
Use the ruler to measure the length and in millimetres to give you the circumference.
Using the ring chart above convert this measurement to your ring size.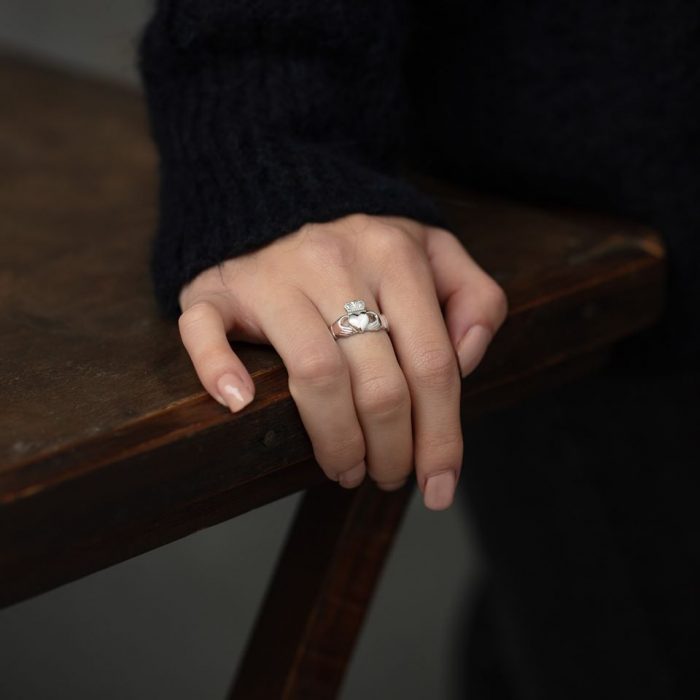 Things to Consider When Determining Your Ring Size
It is important to consider the ring you have in mind when getting your finger sized. Below we have listed some important factors worth noting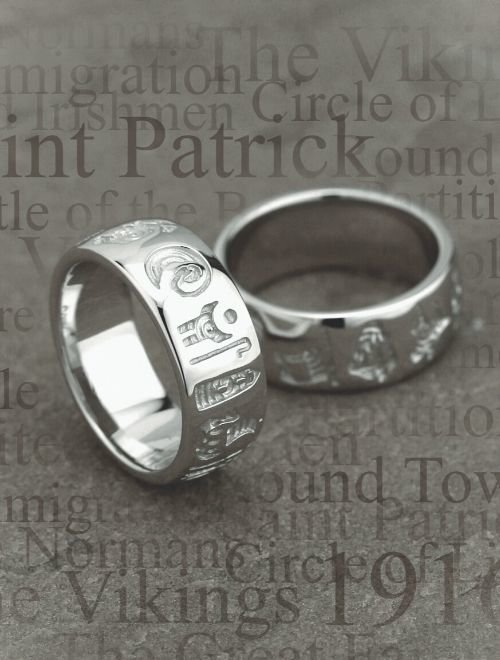 Ring Type –
The width of the ring will have an impact on the fit. For example a wide ring is going to fit tighter than a slim band of the same size.
Temperature –
Your finger size will change depending on the temperature. Your hands will shrink in cold weather and tend to get bigger in warmer weather. It is a good idea to measure your finger at the end of the day as it typically will be at its largest at this time. Also it is important to note that both your hands are generally not the same size. The dominant hand is usually larger, therefore it is important to always measure the finger that the ring will be worn on.
Knuckle Size –
It is very important to consider your knuckle size when measuring your finger, especially if using the string method. The base of your finger might be much smaller than your knuckle but always remember the ring must be able to go over the knuckle!
Request A Ring Sizer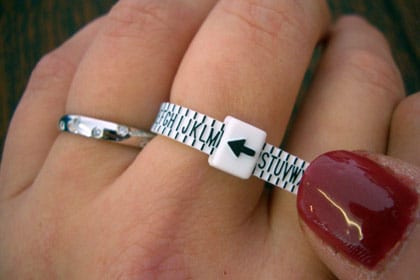 If you would like to order a ring from our website and the above methods of finding your ring size do not appeal to you, you can always
contact us
for a ring sizer. Just provide your name and address and we will post this out to you. Please allow up to 10 working days for postage outside Ireland.
Contact Us 
In any case getting an accurate ring size is essential especially when ordering diamond set rings, wedding bands and patterned bands as in some cases these rings can be expensive to resize or may not even be suitable for sizing. If you are not sure it always best to let us know and we can advise.